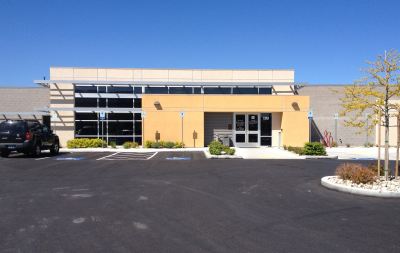 The Golden Health Family Medical Center & Pharmacy is a 15,000 sq. ft. medical center and pharmacy located in Elko, Nevada. This medical facility is located next to Northeastern Nevada Regional Hospital along Lamoille highway between Elko and Spring Creek.

Lostra Engineering was responsible for the structural design of the facility. Our staff worked hand in hand with the architect, civil engineer and contractor (Ormaza Construction) to ensure the project success and client satisfaction. The Golden Health Family Medical Center was a fast track, design build project, which had a project schedule of only six (6) months.

Lostra Engineering's hands on approach and attention to detail with this complicated project allowed for a compressed design schedule and easy permitting process to complete the project on time and in budget.

More photos
---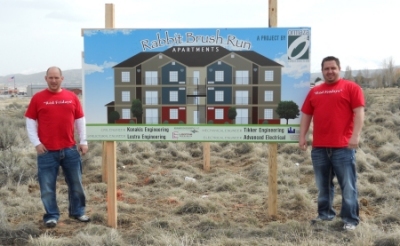 Rabbit Brush Run Apartments is a 192 Unit apartment complex located in the City of Elko, Nevada. The project was started in August of 2010 and is scheduled to be completed in August 2013. Lostra Engineering was responsible for all of the architectural design, structural design and Engineer of Record for the project. Our team worked hand in hand with the City of Elko Building department, developer and local mining company to develop a project that could be completed on time and in budget. This project was a fast track design build project that took less than one (1) year from the time of conception to the first turn key unit. Rabbit Brush Run was the first apartment development built in Elko since the early 90's and has been a tremendous success for the Elko community and its residence.

More photos

Rabbit Brush Run Apartments - Title Sheet

US Builders Review Article: Rabbitbrush Run Apartments, Enriching Nevada's Gold Boom
---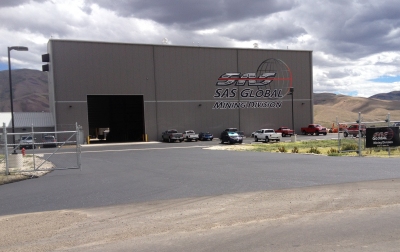 The SAS Global Elko Operations building is a 22,400 sq. ft. shop building equipped with four (4) 50 Ton Bridge Cranes and a 3,600 sq. ft. attached office building. The shop facility is located in North Eastern Nevada approximately 6 miles east of the City of Elko along I-80.

Lostra Engineering worked hand in hand with R6 Studios (Architect) and Michael Clay Constructors (Contractor) to make this project a major success.

This shop facility was the third facility that was constructed in the Elko County Rail Park and was completed on time and in budget.

Lostra Engineering was responsible for all of the structural design components of the project, including the building and equipment foundations.
---
Lostra Engineering was the lead designer, Engineer of Record and Structural Engineer for the Spring Valley Wind Project. This project is located in White Pine County in the center of Nevada and was a signature green energy project for the State of Nevada. Lostra Engineering worked directly with the contractor (Schell Creek Construction & Mortensen Construction) to prepare and develop design drawings for an 8,380 sq. ft. office and storage building for the facility. The building facility was the hub for the entire wind project and was the life line to the entire wind farm. Project schedule was the key to success throughout the project in order for the wind farm to take life and start producing power on time. Lostra Engineering specializes in fast track designs, which made our staff a perfect fit for this time sensitive project.
---
Lostra Engineering has extensive design experience in the mining community, which made us a perfect candidate for the Turquoise Ridge Joint Venture Core Storage/Sawing/Logging Facility. This facility is located on the Turquoise Ridge Mine Site approximately 50 miles north of Winnemucca, Nevada. This facility includes a 20,000 sq. ft. core storage area, 9,000 sq. ft. core sawing/logging area and a 9,000 sq. ft. office area. Lostra Engineering was responsible of the design concept, architectural design, structural design and is the Engineer of Record for the project. We worked directly with Turquoise Ridge Mine staff and the contractor (Ormaza Construction) to develop a facility that would fit the needs of the entire staff. This project is on time and in budget and is scheduled to be completed in August 2013.
---